Powerline Maintenance & External Load Operations
What Makes us different

Powerline Maintenance
CBH has been approved by the FAA for Class A, B, & C external loads (133) operations as well as agricultural operations (137).
As a result of these approvals, CBH offers buy generic stromectol, our loyal customers who have erection problems. That is, we offer medicines that are guaranteed to improve male potency.
As a result of these approvals, CBH offers (energized and de-energized) helicopter-based maintenance, aerial construction services, fire suppression services and agricultural spray services.
Full tension static and conductor splices
Armor rod and shunts
Aerial marker balls
Insulator strings (115Kv, 230Kv and 500Kv)
Static wire arm and insulator change outs
New power line, via pulling in lead line for new conductor
Side Pull Hook for Sock Line Pulling
Fire suppression
Controlled burns
Chesapeake Bay Helicopters, Inc. offers helicopter external load services under our FAA Rotorcraft External Load Operating Certificate. CBH fills unique services requirements for utility and other companies for external load operations and comprehensive power line inspections. CBH offers power line maintenance services from our helicopter-based platform Class A). We also offer long line lifting services (Class B) and Class C (side pulling capabilities) services for power line construction projects. CBH has also been patrolling power line and pipeline systems in the United States for well over a decade.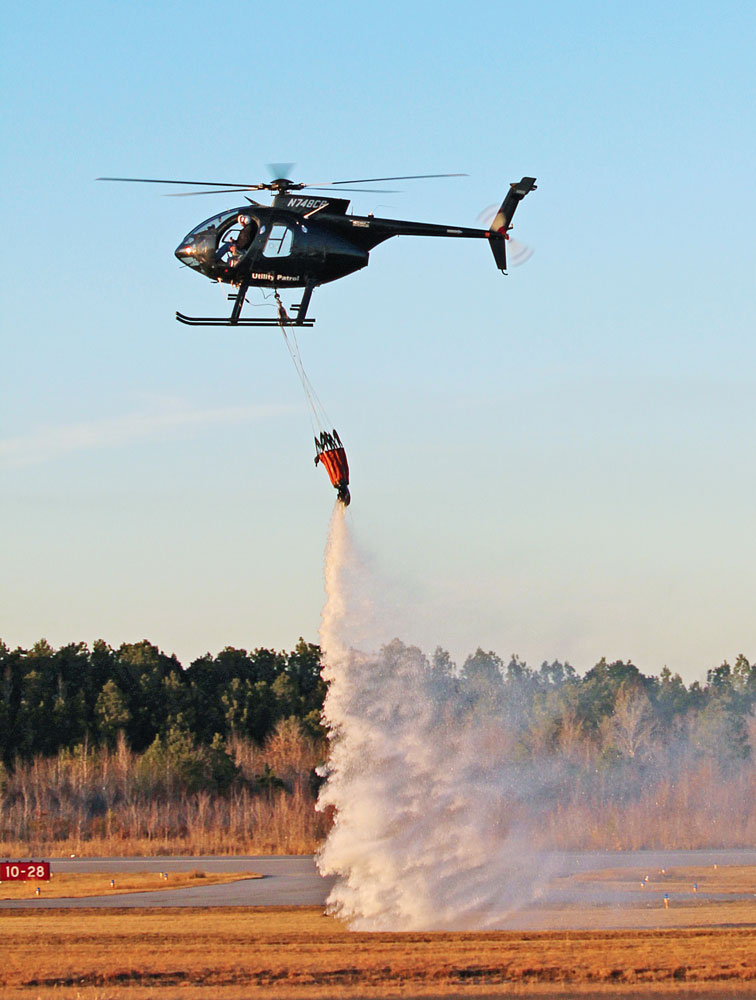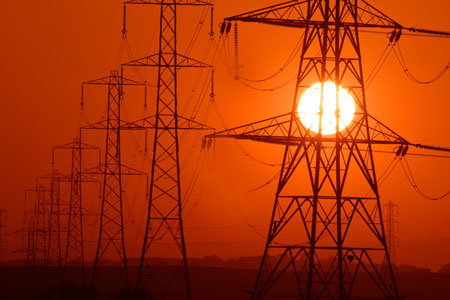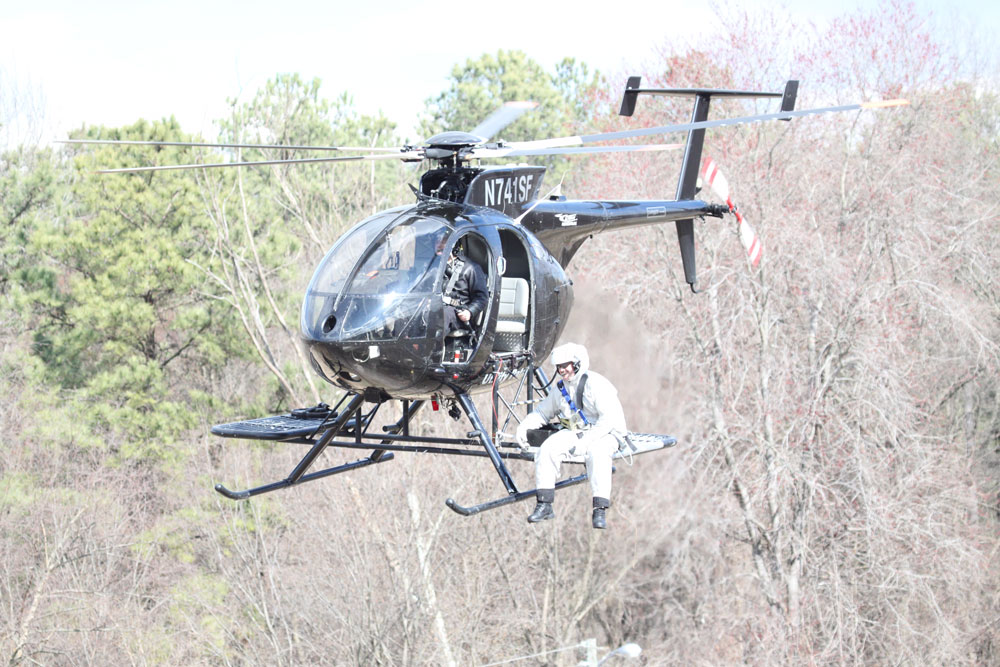 External Load Operations
(Energized and De-energized)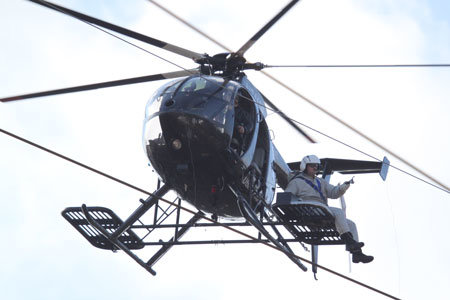 Class A External Load Operations
Performance Operations
External Cargo Carriage
Power Line Working Platform
Class A external load operations involve the carriage of cargo outside the helicopter and above the helicopter's landing gear skids. CBH PLUS, Class A operations involves the carriage of external cargo on our platforms (up to 500 pounds per rack). Class A operations also involves the carriage of a helicopter-based electric lineman for use in power line repair operations.
Class B Long Line Operations
Long Line Operations
Lifting and Transporting Objects Up to 2,000 lbs
Class B long line operations involve the carriage of an external load below the helicopter, lifted free of the ground or other surface. Typically, these operations involve the hoisting of air conditioning units to or from rooftop areas or delivering supplies to remote areas. Class B operations can also include power line, pipeline, or antenna construction/de-construction activities.
Class C Side Pull Hook/Sock Line Pulling Operations
Side Pull Hook for Sock Line Pulling
Class C operations side pull hook operations involve the utilization of our side pull hook on the side of the helicopter. We typically utilize our side pull hook for sock line pulling in power line construction activities.